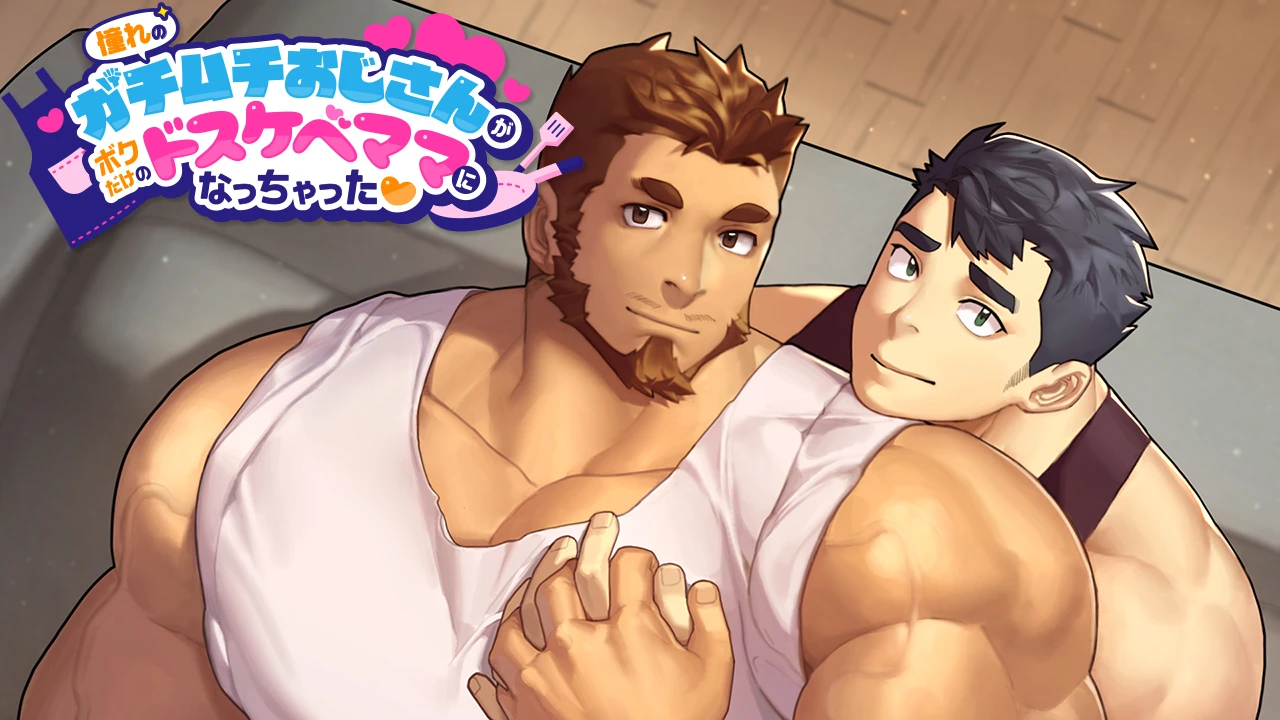 2023.09.07 Official site open
Introduction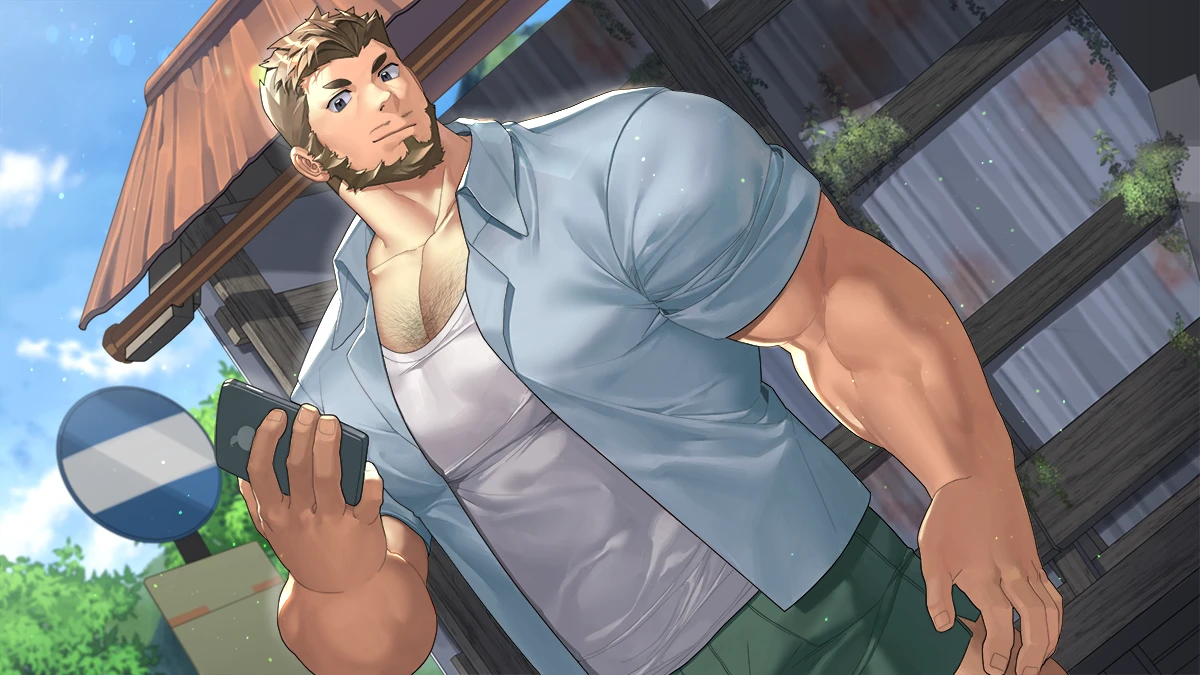 I have to do my best relying only on my own strength. It's always been that way
Souichi Hoshiura, worn out from working at a toxic company, ended up recuperating in the countryside.
Taking care of him is his uncle, Sisimaru Hoshiura, with whom he has been familiar since childhood.
Souichi thought he could relax and take it easy, but he can't stop dwelling on past troubles.
He feels that Sisimaru's kind words are just empty niceties, and pushes his uncle away, asking to be left alone.
But!
Sisimaru was ready to become a dirty mama who even took care of his dick!
Despite being perplexed by the unexpected turn of events, his days are filled with intimate moments with the uncle he has always admired.
Let Uncle Mama heal your weary heart♡
Character
Souichi Hoshiura【Top】
CV:???
「Nobody really thinks about seriously helping me」
He was a working adult who worked at a toxic company. Every day, he returned home by the last train and was forced into a lifestyle without breaks on weekends or holidays. It took a toll on both his mental and physical health. He has since resigned.
Although a doctor recommended him to rest and recuperate, he didn't want to be a burden on his father, who had single-handedly raised him. So, he consulted with his uncle, Shishimaru, and decided to live together in the countryside.
During his school days, he was a popular gay individual. However, since becoming a working adult, he hadn't been romantically or sexually active. With a muscular physique due to his sports background, he never had trouble finding partners. Yet, he only had superficial relationships, always keeping a certain distance.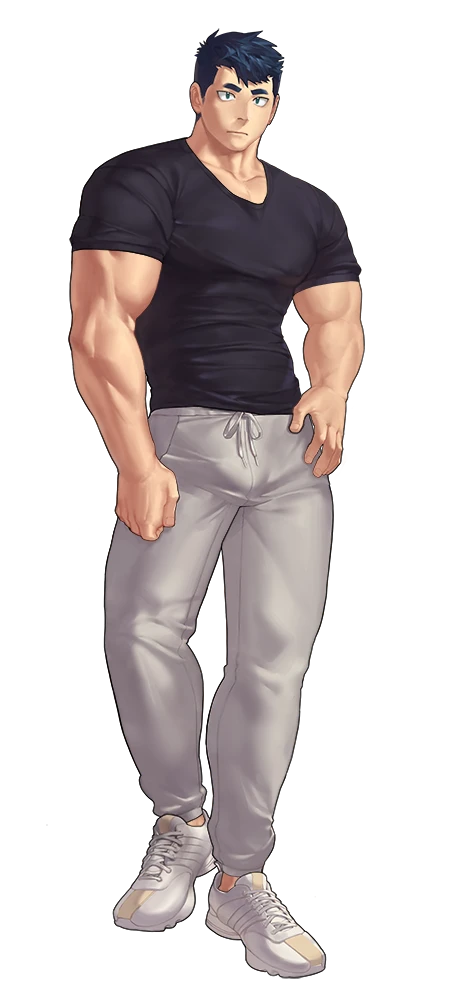 Sisimaru Hoshiura【Bottom】
CV:???
「Uncle Mama will definitely cheer you up!」
Soichi's uncle. He usually works in the countryside managing rental villas. He often has to do physical labor, which has naturally led to him having a buff physique. Contrary to his appearance, he's excellent at household chores like cooking, laundry, and cleaning.
He's deeply concerned about Soichi, who's been worn out from working at a toxic company. He genuinely wants to help and support him in any way he can.
He's straight and has never had any romantic experiences with men. While he has dated women, he's often been turned down for reasons like, "He's nice and kind, but he's just not exciting."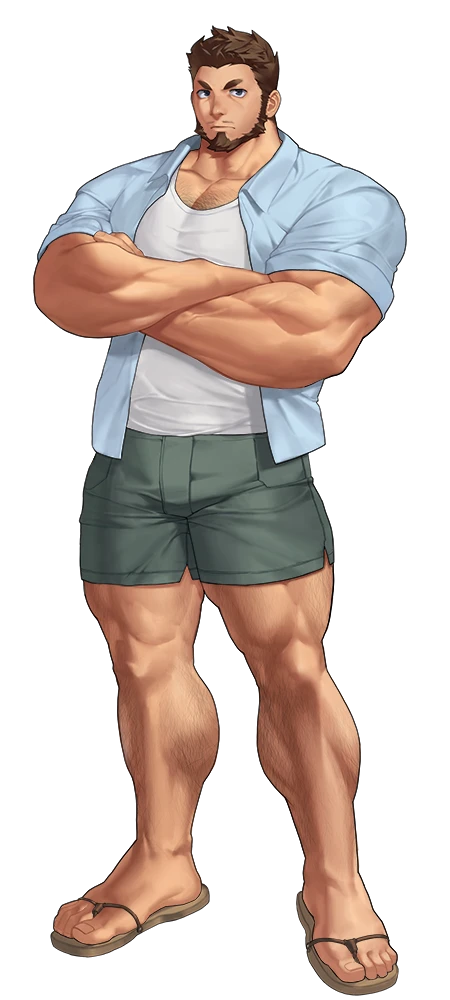 Point
Charming characters by TTN!
The character design and original drawings for this work are by the talented illustrator TTN!
Gentle atmosphere and overwhelming flesh of a gangly uncle! Please enjoy the eroticism of a muscular and whipped man.
Eroticism where the uncle becomes the Mama!
This game is an extra intense erotic work with a gangly uncle mama! Uncle Mama is always ready for sex!
Vers? NTR? Orgy? Rape? No such erotic scenes! It's all about making out with Uncle Mama!
No complicated system at all!
A branching story with many choices? A full-blown challenge? There are no such elements!
Enjoy the eroticism and story in a casual way! is the concept of this simple, one-way novel game.
Main characters are full voice!
Erotic scenes, the more realistic they are, the more exciting they are. That's why the voices are also included!
Male voice actors who are active in various productions will be used to further enhance the eroticism.
Gallery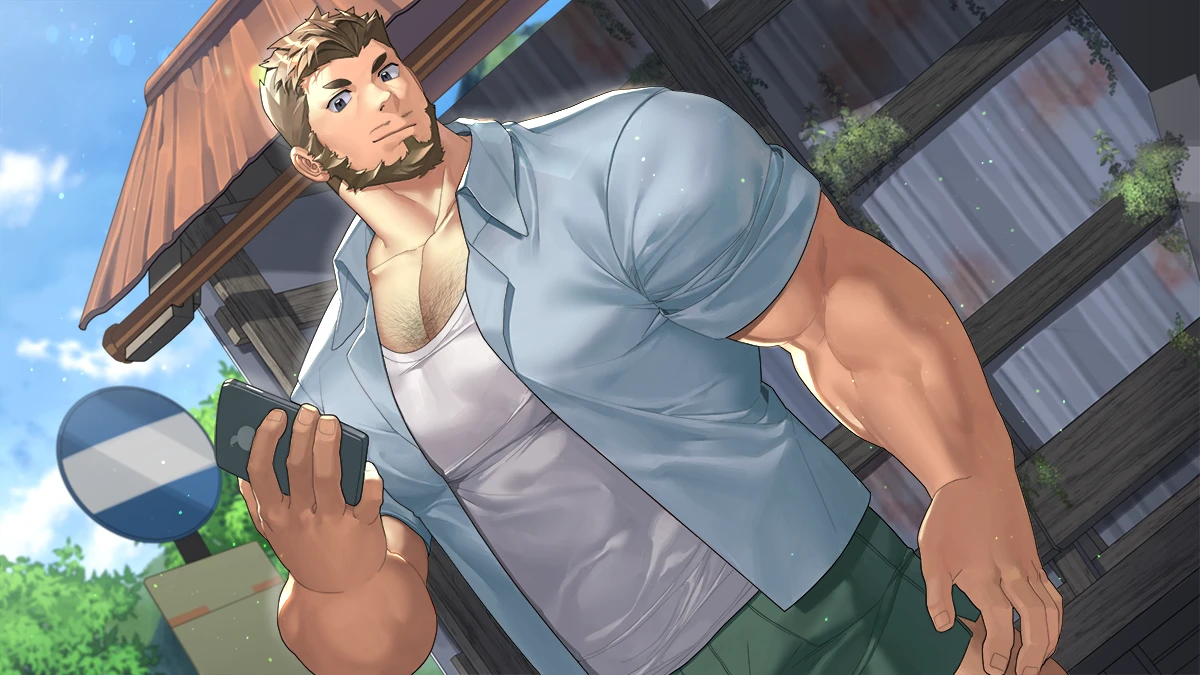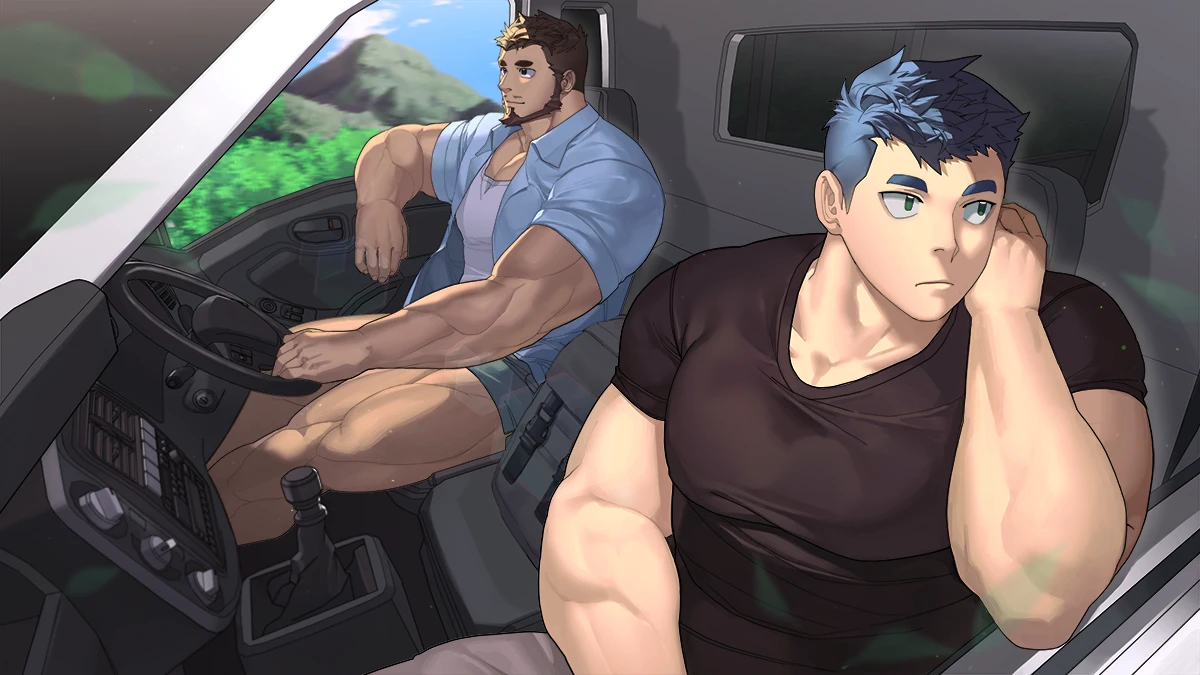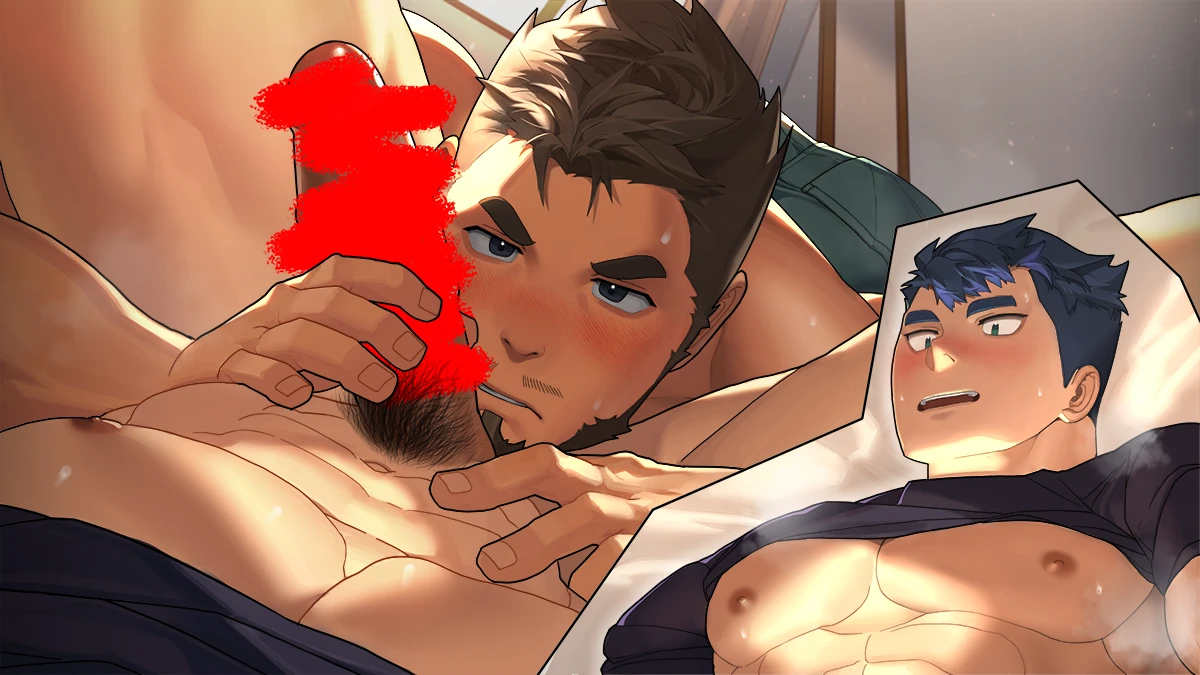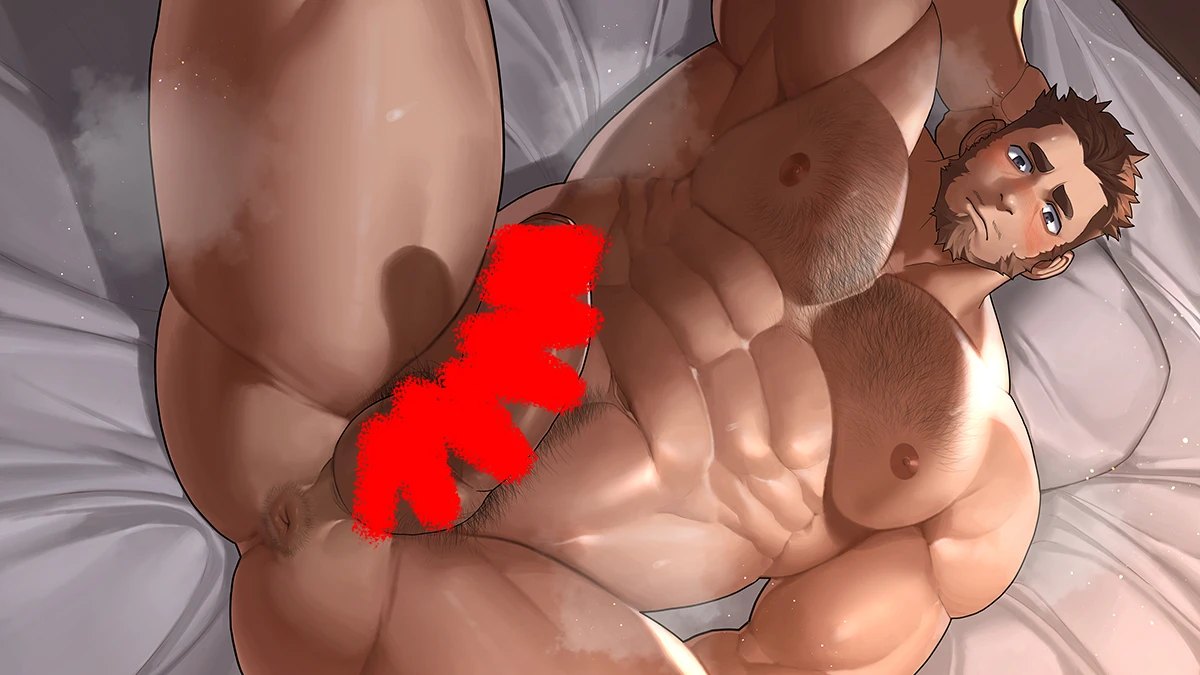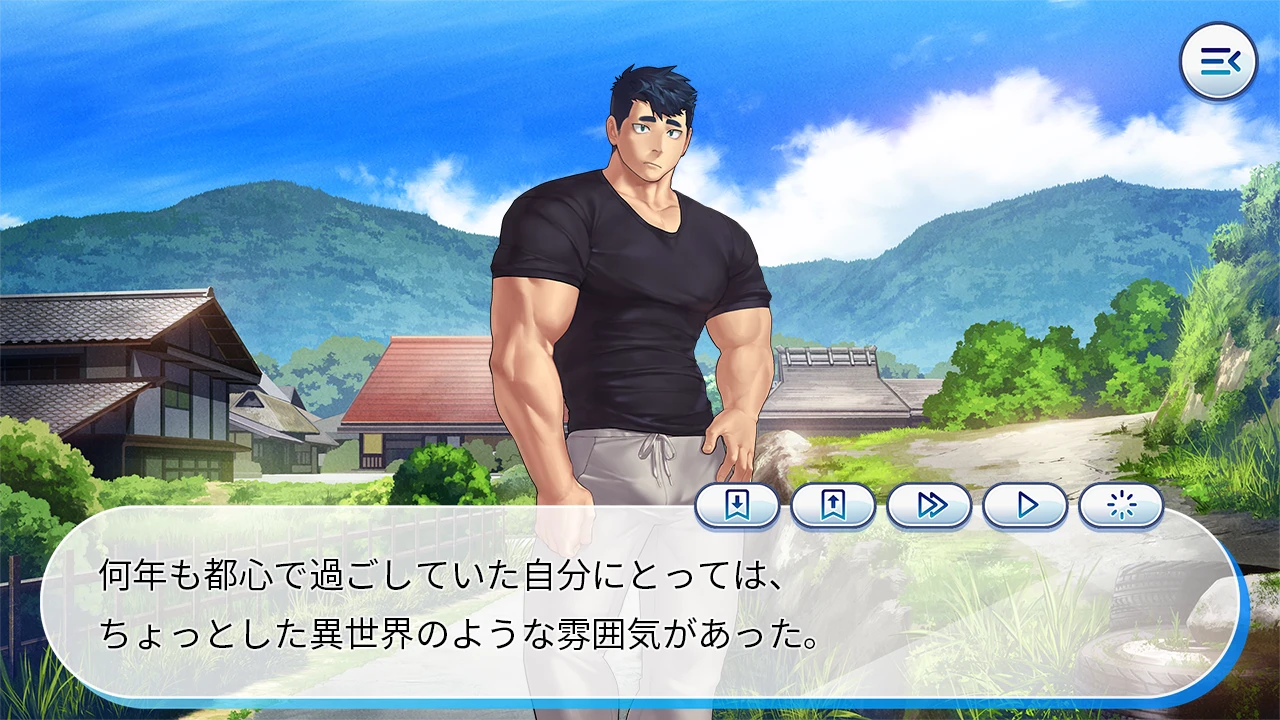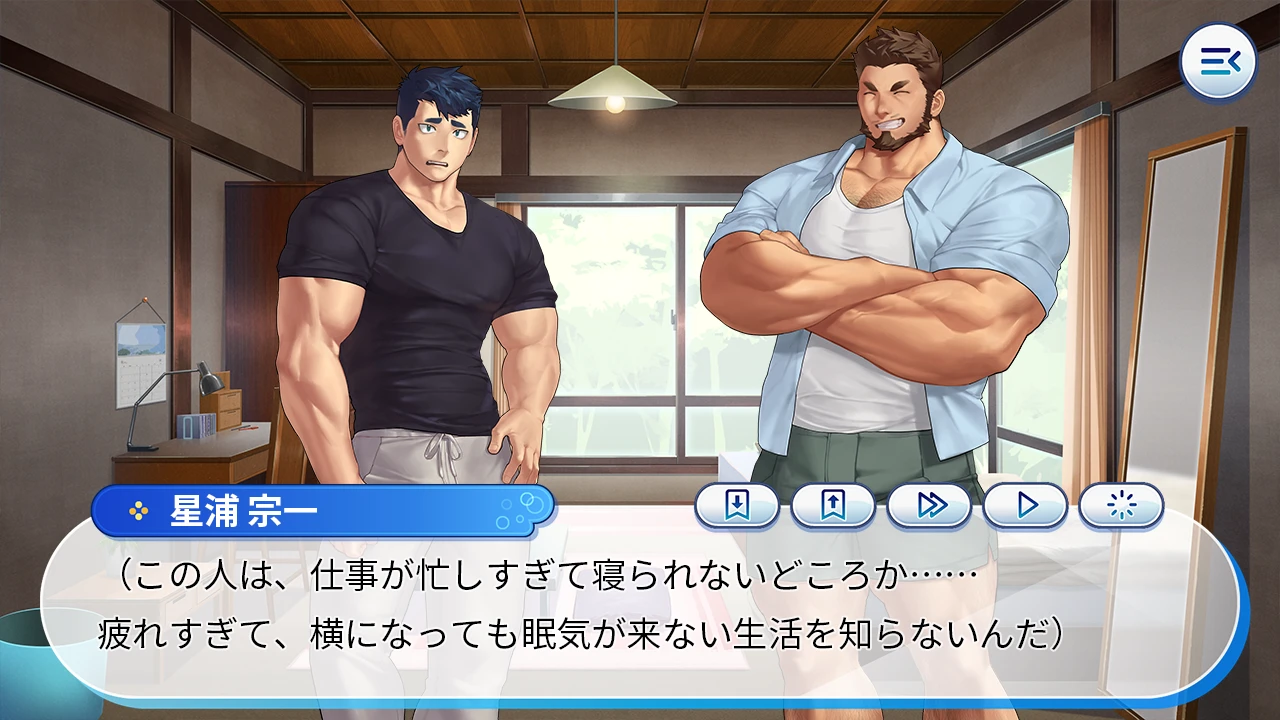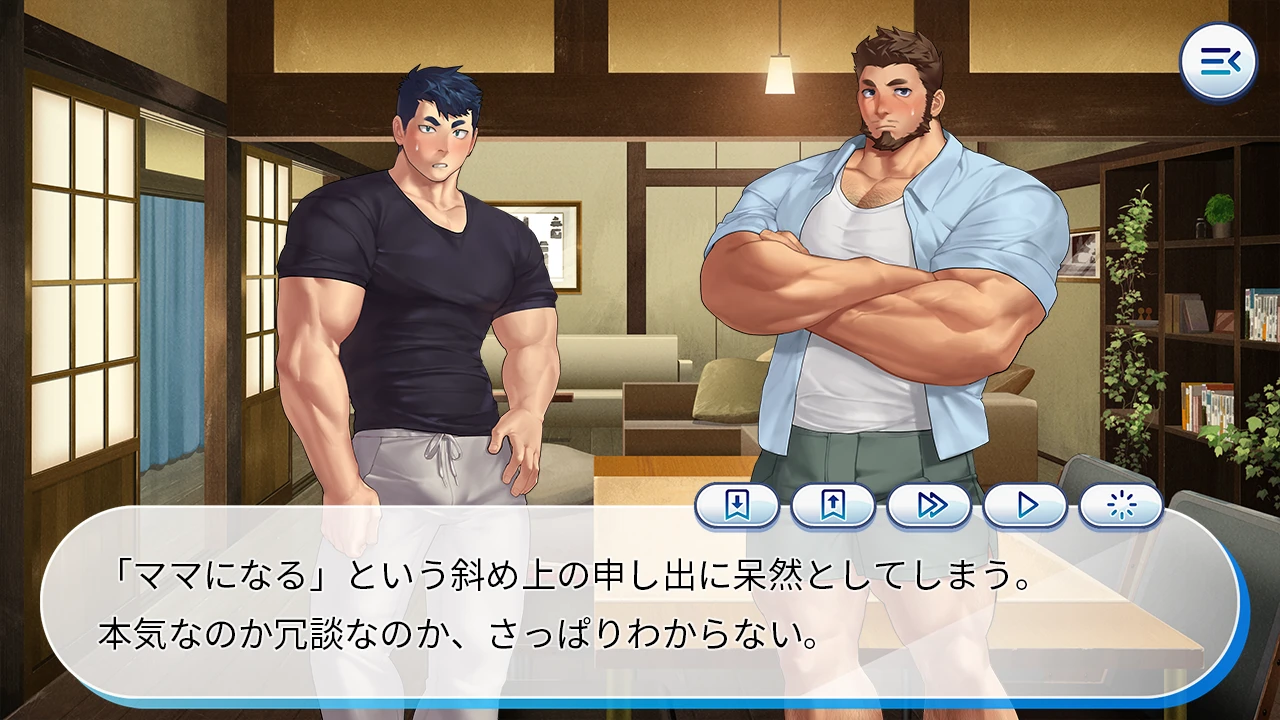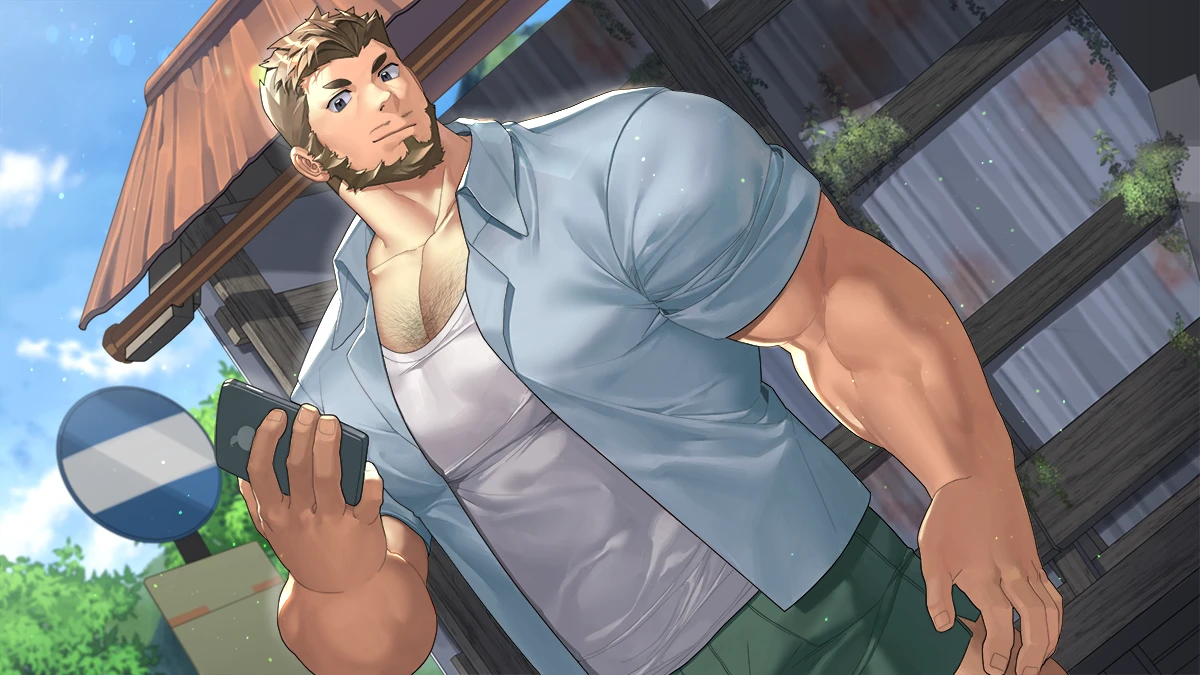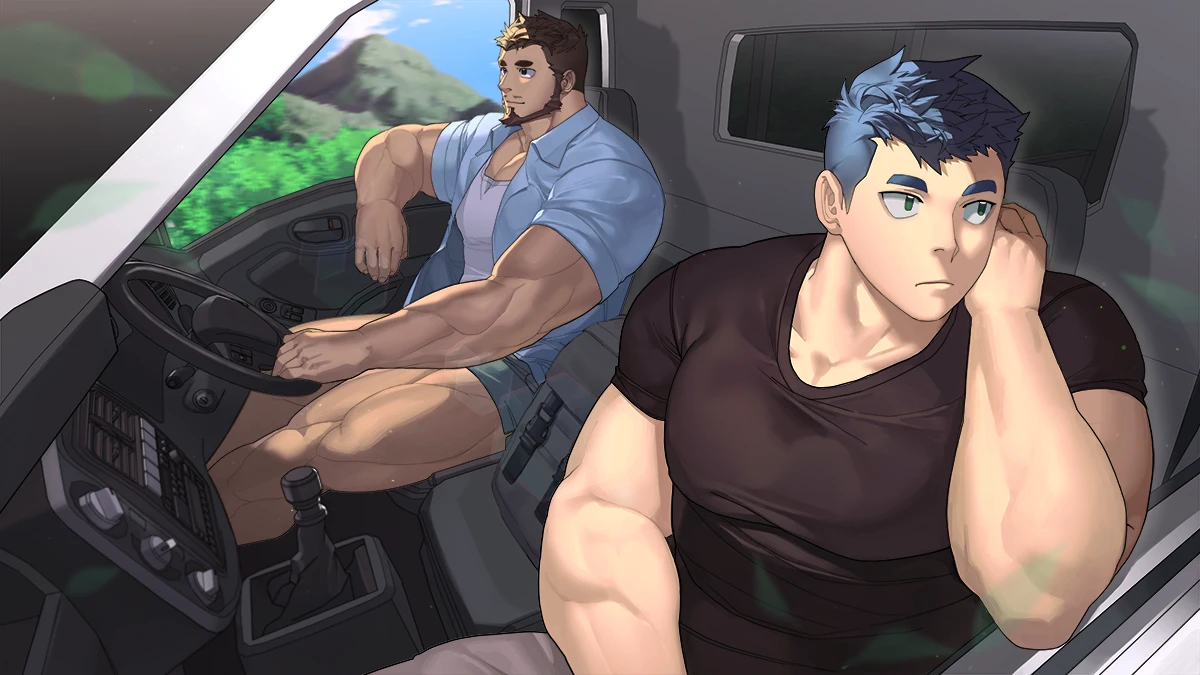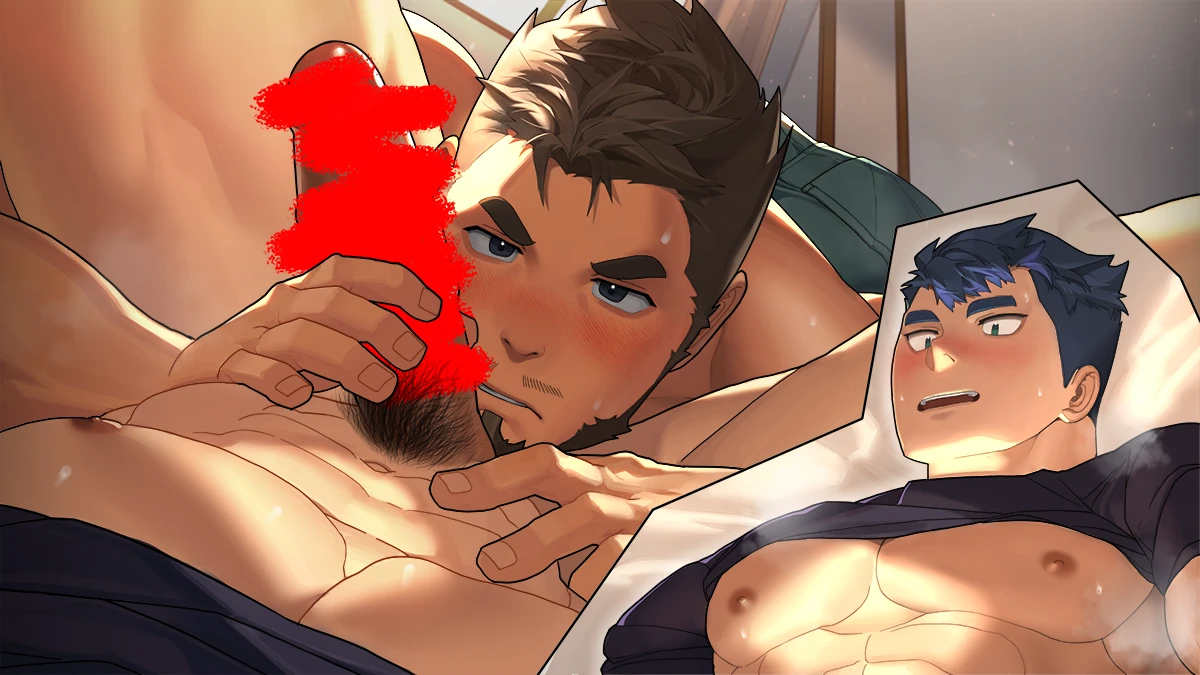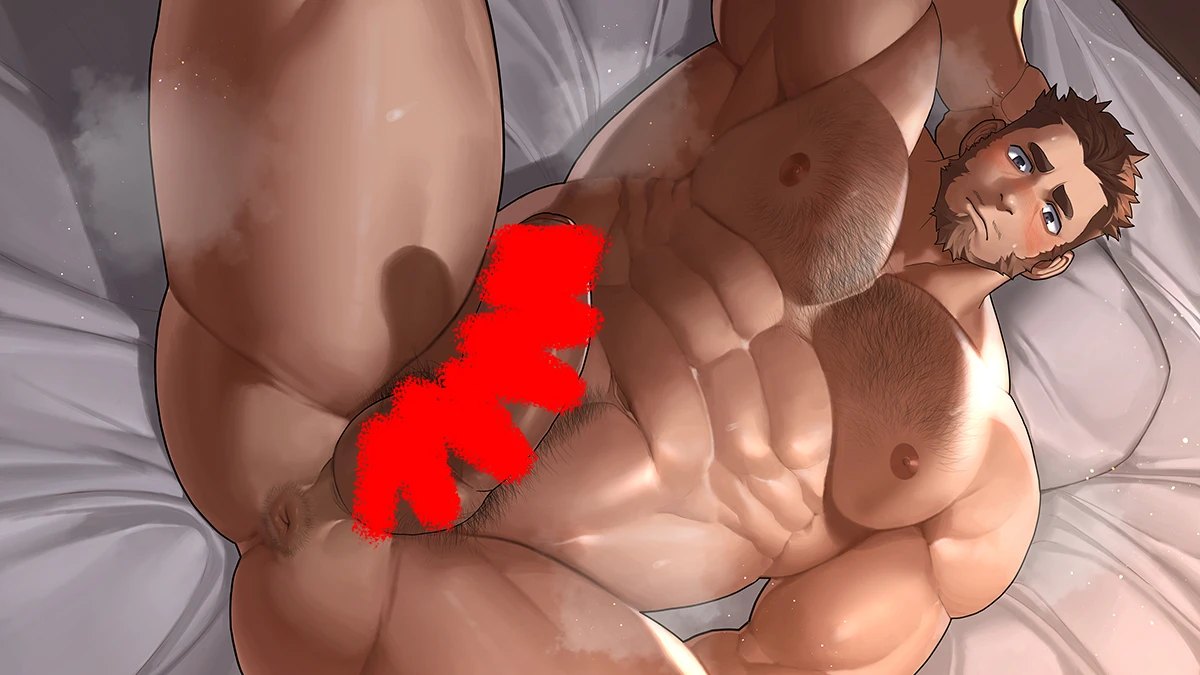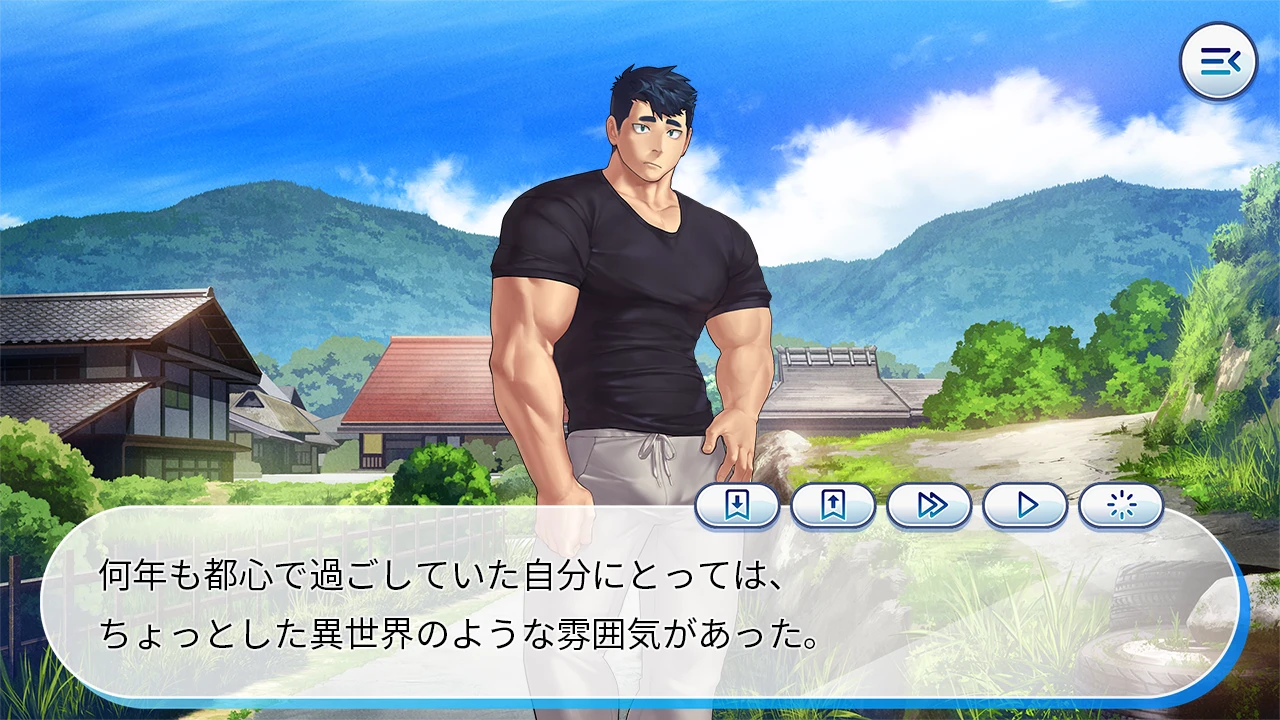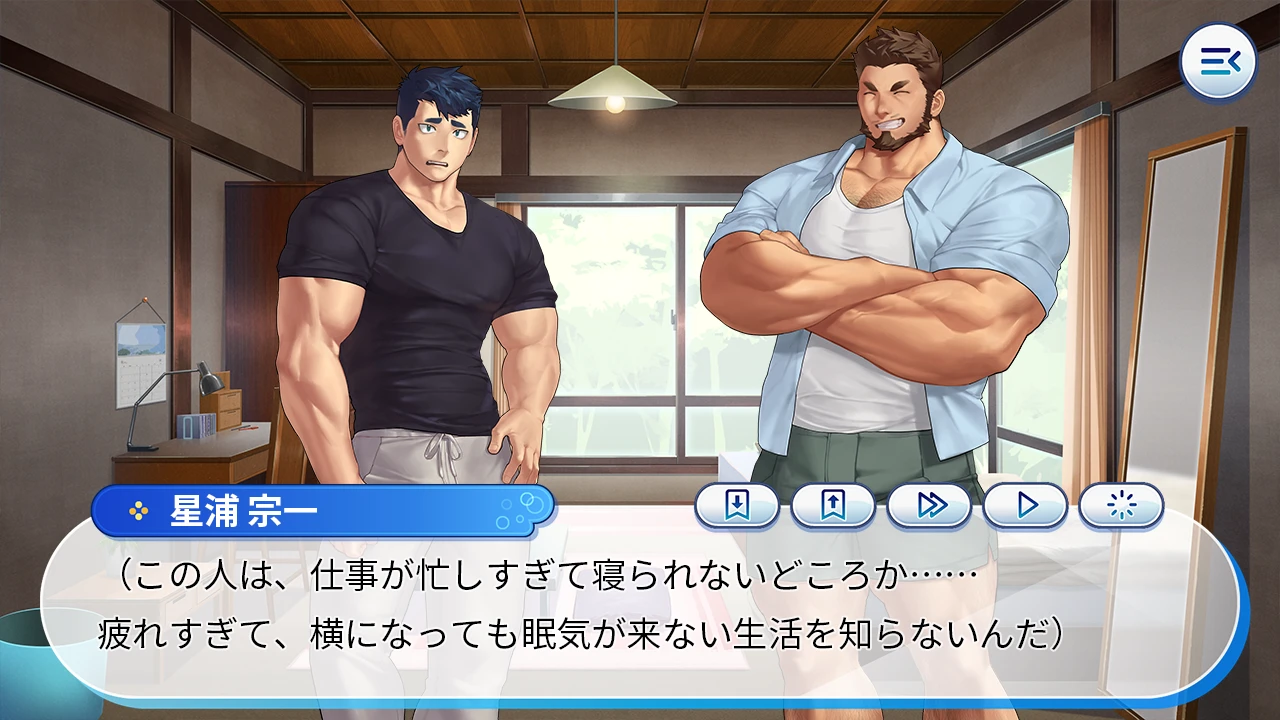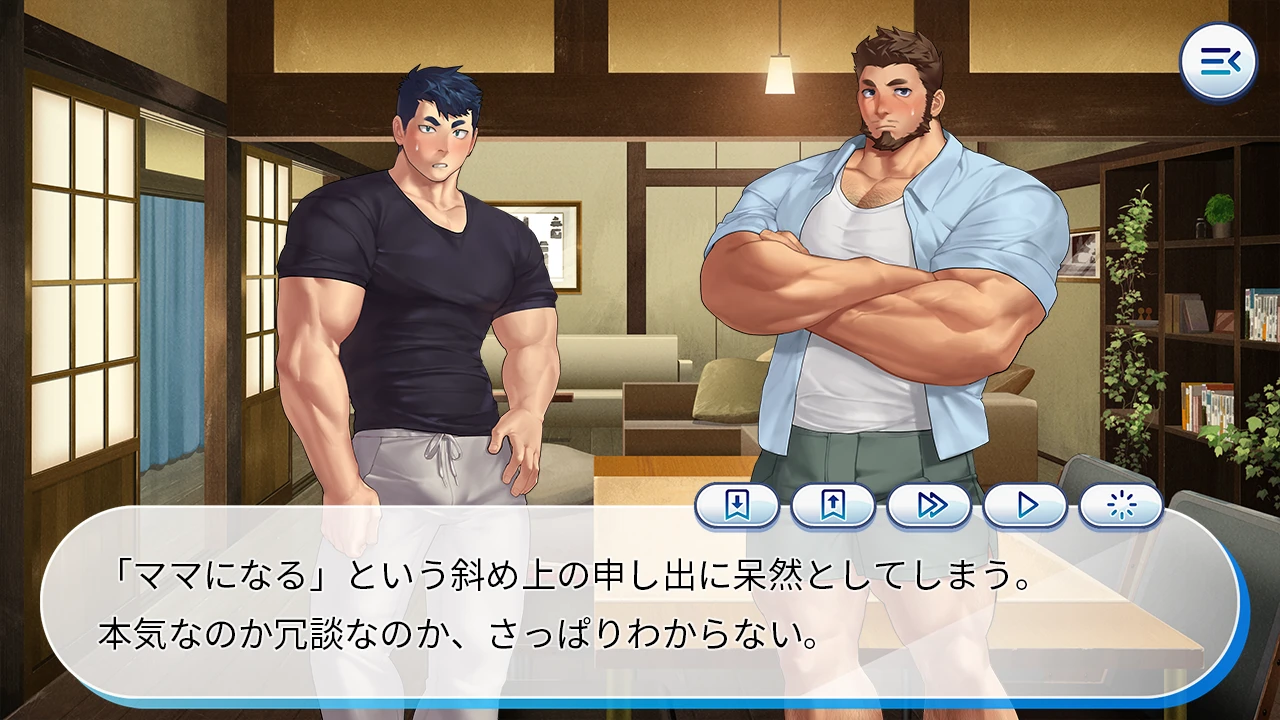 ※The product version will be a mosaic.
Special
Information
| | |
| --- | --- |
| Title | Oji-Mama/The muscular uncle I've always wanted has become my own dirty mama♡ |
| Genre | Gachimuchi Erotic Novel |
| Planning/scenario (composition/supervision/coordination) | Katsutaki Kinomoto |
| Scenario | Ei Kouno |
| Character Design/Illust | TTN |
| Age Range | Over 18 years old (under 18 years old prohibited from purchasing) |
| Supported OS | Windows |
| Recommended screen size | 1920×1080 |
| Sales Price | $25 |
| Release Date | 未定 |
■Guidelines for Game Live Broadcasting, Distribution, etc.
1. Live game play, distribution, and publication of videos of "Oji-Mama" are prohibited.
2. "Oji-Mama Trial version" permits game play, distribution, and video publication.
3. SKSK Dan is not responsible for any disadvantages caused by the game play,
  distribution, or video publication of this work.
4. This game is a visual novel, so please be considerate so that your impressions are not excessive spoilers.
---
This work is a work of fiction.
It is in no way related to any real person, area, organization, or event.
Any similarity, if any, is entirely due to coincidence.
All information is under development and is subject to change without notice.
© 2023 SKSK団