Q&A Interview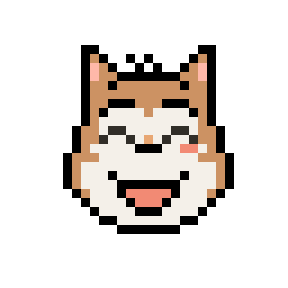 As a special pre-game release project, we had a Q&A interview with Wasp, who was in charge of character design and original art for "Gachi-Natsu"!
1:How did you feel about being the main illustrator for your first adult game production?
Hello, this is wasp.
As for my impression of being the main illustrator, it was a new experience for me because it was the first time for me to participate in the entire game production from start to finish.
I think it had been quite a while since I had drawn so many sex scenes of a particular character so many times. It was also fun to draw illustrations of various compositions.
However, it took me so long to draw all the illustrations that I feel embarrassed when I look at the illustrations I drew in the early stages of development now… 😂
This opportunity came about because of a job proposal from the SKSK Dan. Thank you very much.
---
2:What do you want people to pay attention to?
As I said above, I have drawn illustrations of various compositions.
There are many sex scenes in various situations, so I hope you will enjoy these aspects as you play.
Also, I drew a lot of semen in this work.
So I would say that is a point of interest 😂.
I think to myself that at least I feel I can draw semen better than before.
By the way, there is no mosaic on semen… right?
*Not subject to Mosaic! It's okay! (by Kinomoto)
---
3:What is your concept of character design?
A:Ryota
Since Ryota is the main character, I imagined him as an ordinary boy who had just graduated from high school with no sexual experience, so that the people who play the game would be able to easily empathize with him.
I drew him with brown skin and short hair, which I thought suited him, since he had some athletic experience when he was in high school.
However, he has a big dick, so he can no longer be called ordinary (laughs).
B:Atsushi
Atsushi is an extroverted, sex-loving tutor.
I have drawn characters who like sex before, but this is the first time I have drawn a character who seems as extroverted as he is.
I tried to express such a character through his hair style and beard. What do you think?
---
4:Any comments to the users waiting for the game please!
I was surprised that much more people responded than I had imagined. I was really, really happy!
I haven't played the game yet, in fact I am also a user waiting for the game to be released.
My Japanese is not very good, but I plan to read the story with a friend who speaks good Japanese.
I hope you all enjoy playing the game. Best regards.
---
This work is a work of fiction.
It is in no way related to any real person, area, organization, or event.
Any similarity, if any, is entirely due to coincidence.
All information is under development and is subject to change without notice.
© 2022 SKSK団