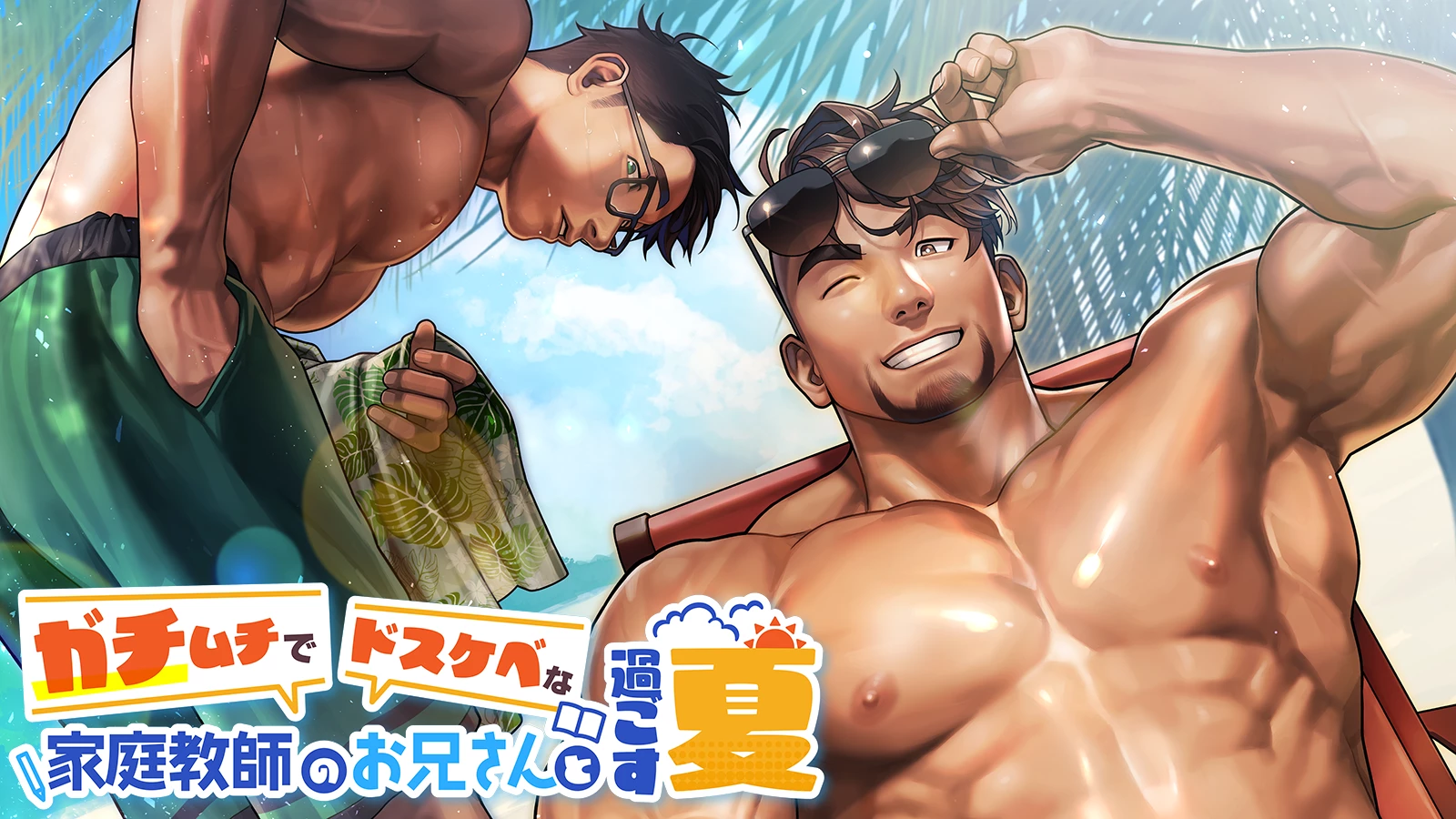 2022.10.30 BOOTH information added
2022.10.15 Release information and other updates
2022.05.12 Wasp Q&A Interview published
2022.03.05 Official site open
Introduction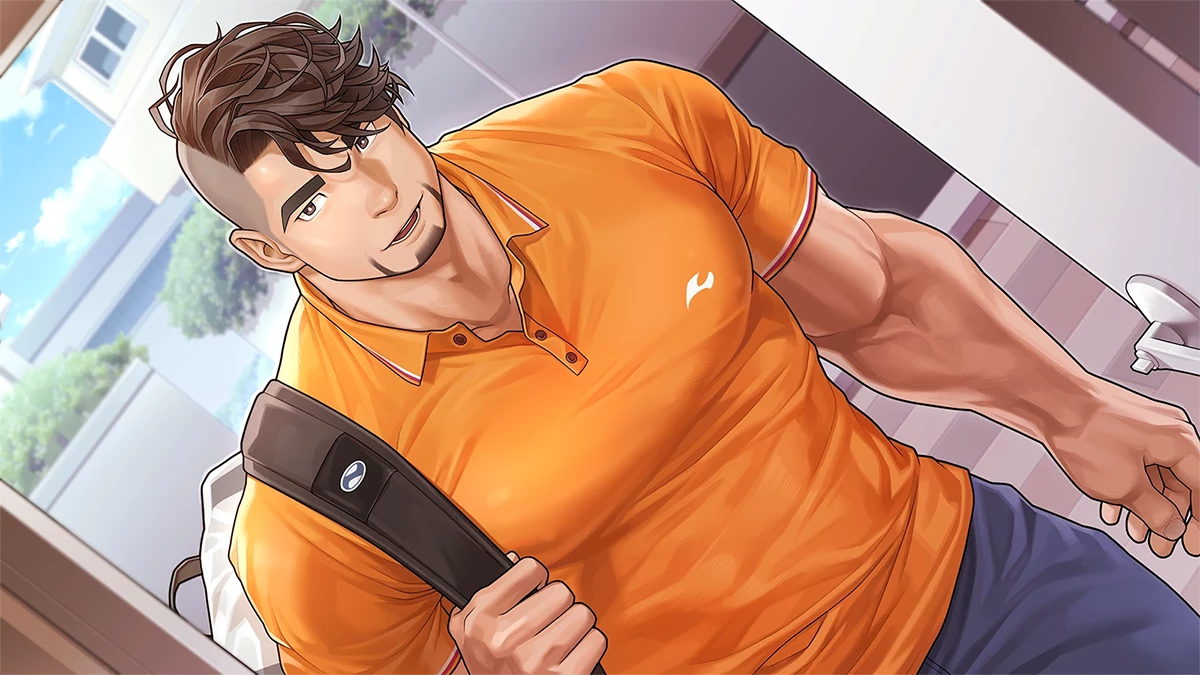 It was a sweltering hot day when I met that man.
Ryota Hibiki failed the university entrance exam and is trying again.
His tutor, Atsushi Kenzaki, appears before him.
Atsushi says he will live at Ryota's house during the summer vacation and teach him how to study.Although surprised at this sudden turn of events, living together with a good-looking, stocky guy….
Ryota is excited that there may be a little joy in his life.
But! Atsushi was a cock-loving, energetic, maximalist, and dirty tutor!
Erotic things happen all the time!
What the hell is going to happen this summer!?
Character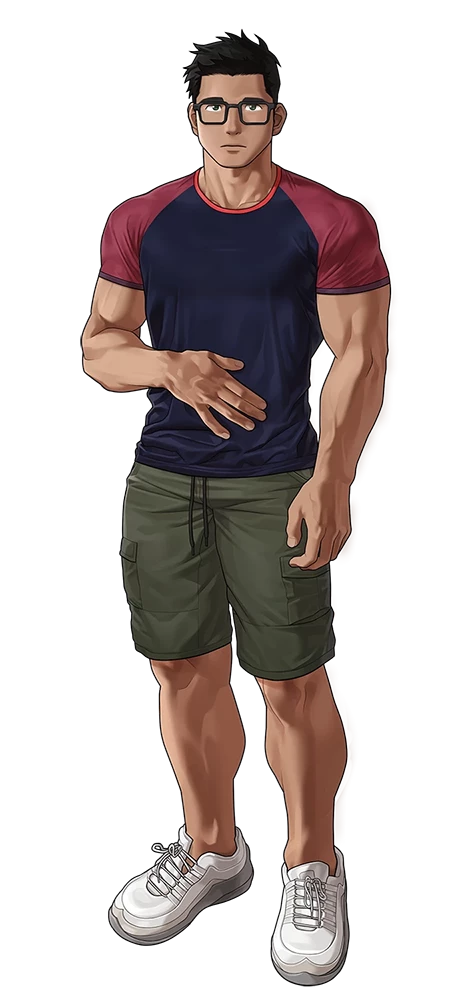 Ryota Hibiki【Top】
「I hope something good will come of it.」
He failed his college entrance exam and is trying again.
His parents followed up but became uncomfortable and he is now living alone out of his parents' house.
He hopes to pass the exam this year…but he is not making progress in his studies and is slowly becoming anxious.
He has an amazingly huge cock. But he is a virgin.
He has never kissed or even been on a date before, but a dirty tutor changes his whole world.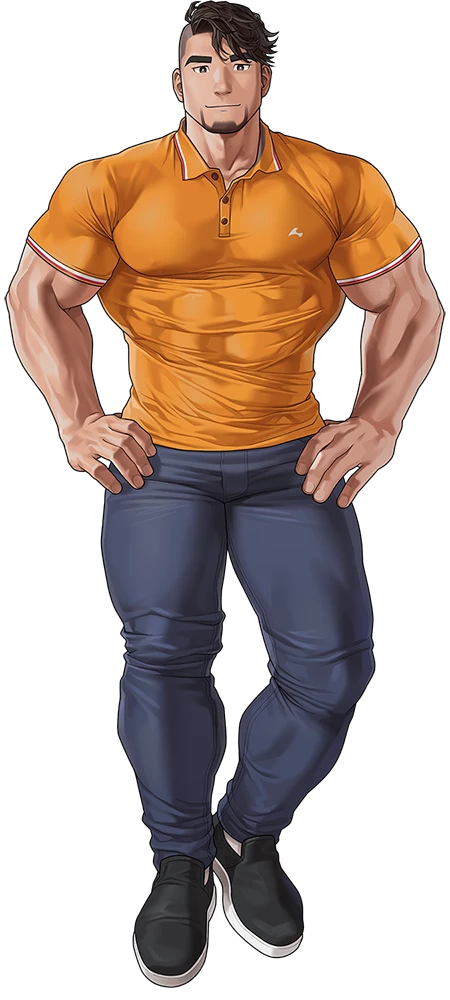 Atushi Kenzaki【Bottom】
CV:Yuki Dan
「Don't worry. I'll take the lead.」
A tutor hired by Ryota's parents for this summer to help him pass the entrance exam for college.
He is attending the university Ryota is aiming for.
He has more than enough experience as a tutor and is a fresh sportsman who is good at both studying and exercising.
However, he is a dirty tutor who loves eroticism.
When he finds out that Ryota has an unbelievably big dick, he is determined to train him to become a top-notch cock.
Point
Charming characters by Wasp!
The character design and original drawings for this work are by the talented illustrator Wasp!
The description of muscles and eroticism that even the temperature can be felt! Please enjoy the erotic scenes that have been carefully selected.
Top and Bottom fixed erotic scenes to enjoy!
Vers? NTR? Orgy? Rape? No such erotic scenes!
A virgin with a big dick and a dirty tutor have sex in bed, in the bath, in the park, and at the beach!? They have sex in various places!
No complicated system at all!
A branching story with many choices? A full-blown challenge? There are no such elements!
Enjoy the eroticism and story in a casual way! is the concept of this simple, one-way novel game.
The tutor is in full voice!
Erotic scenes, the more realistic they are, the more exciting they are. That's why the voices are also included!
Male voice actors who are active in various productions will be used to further enhance the eroticism.
Gallery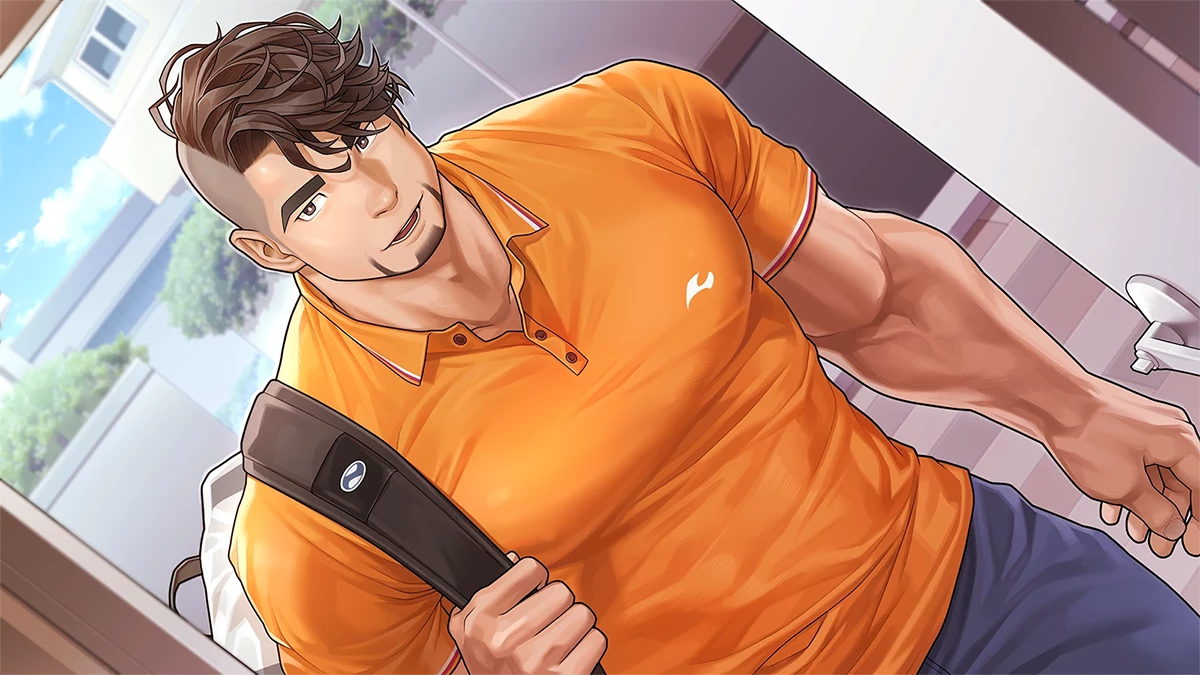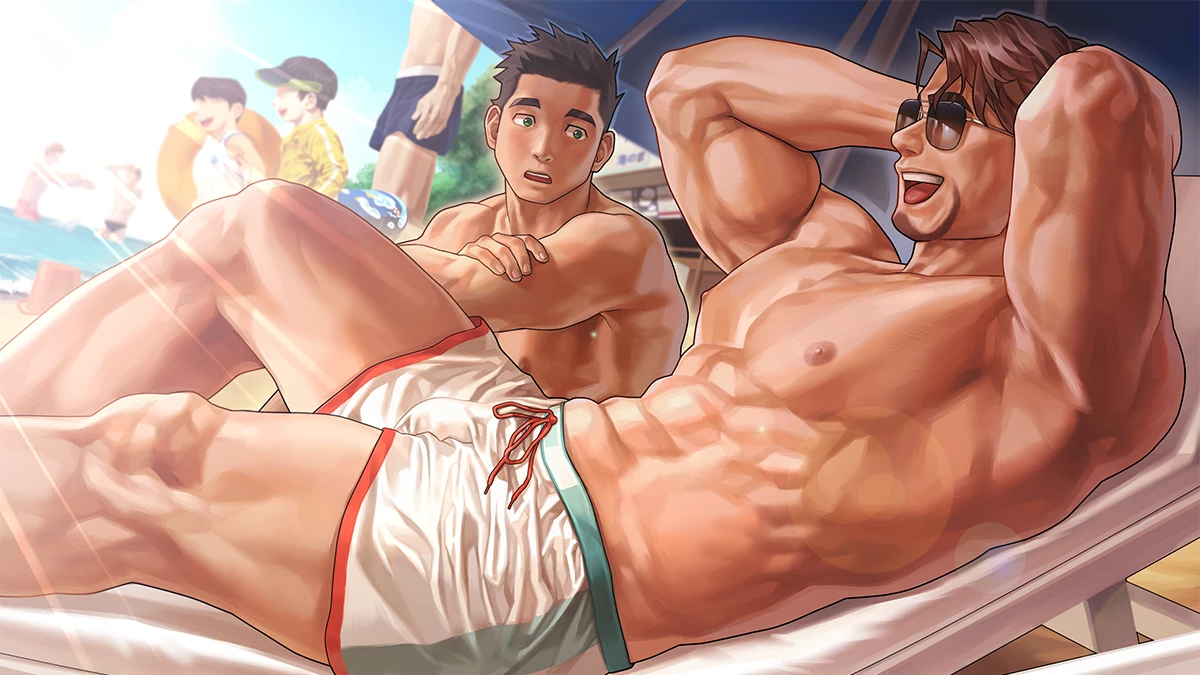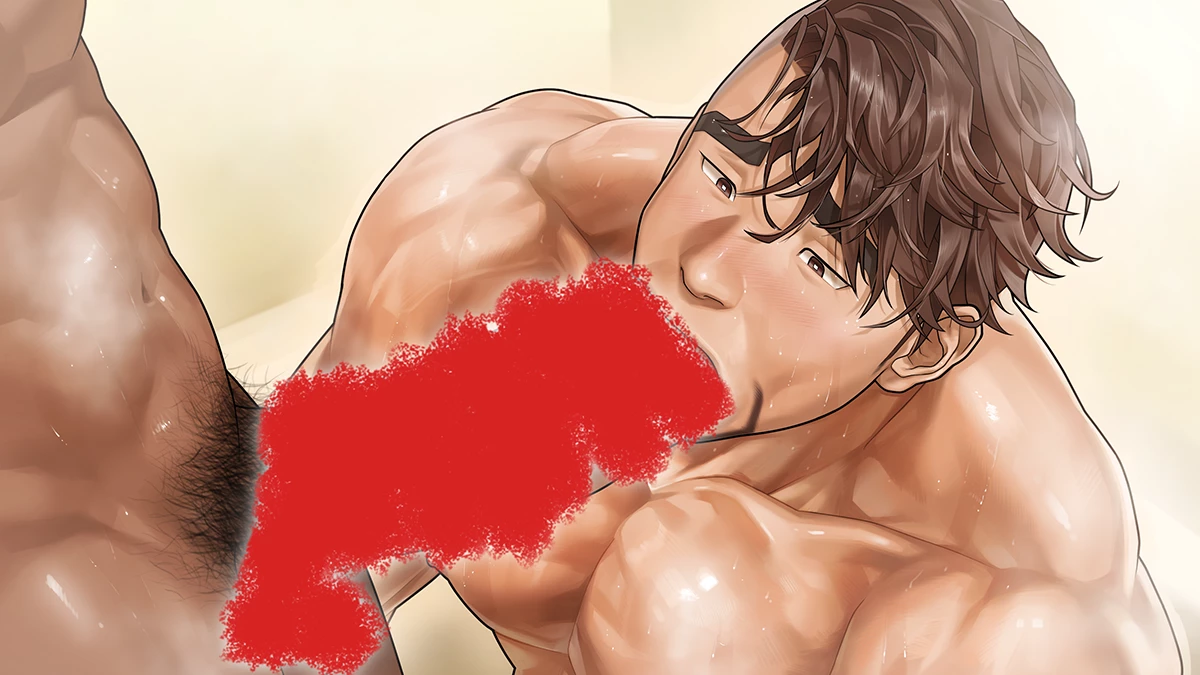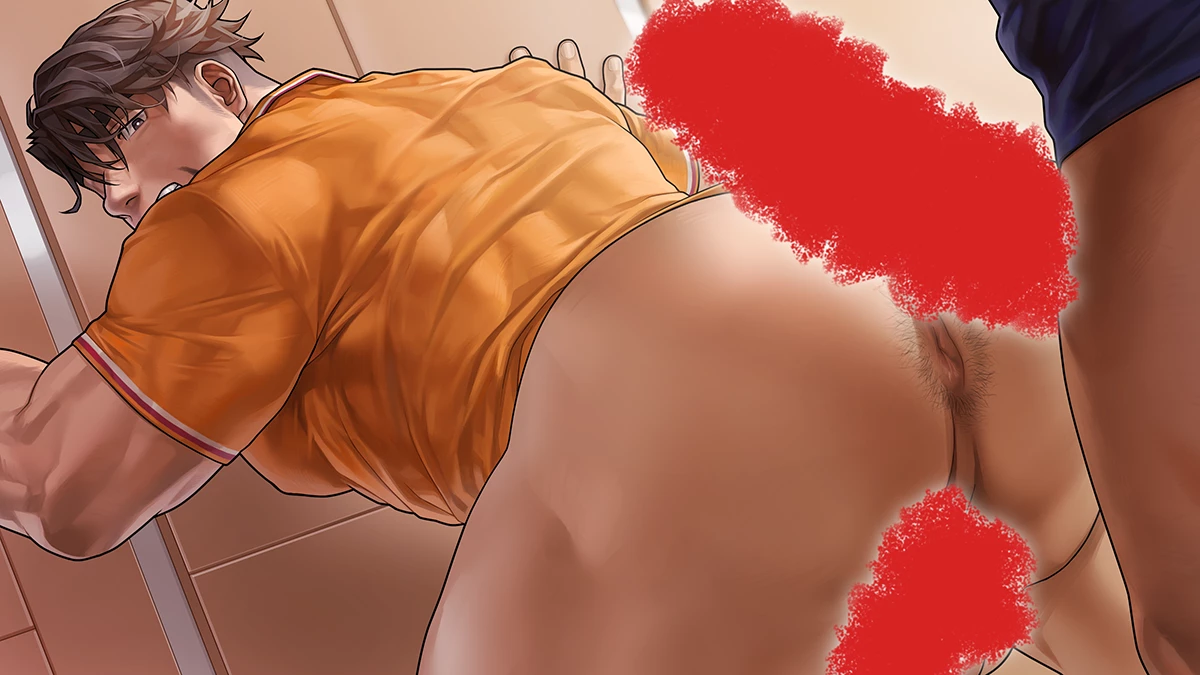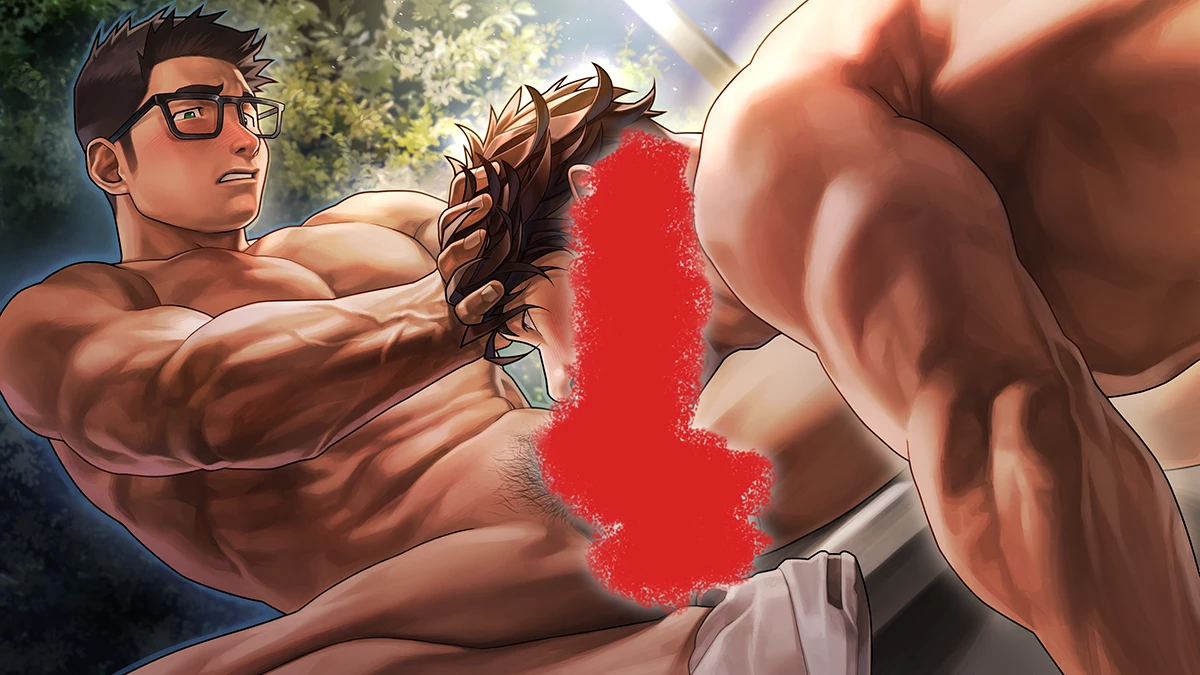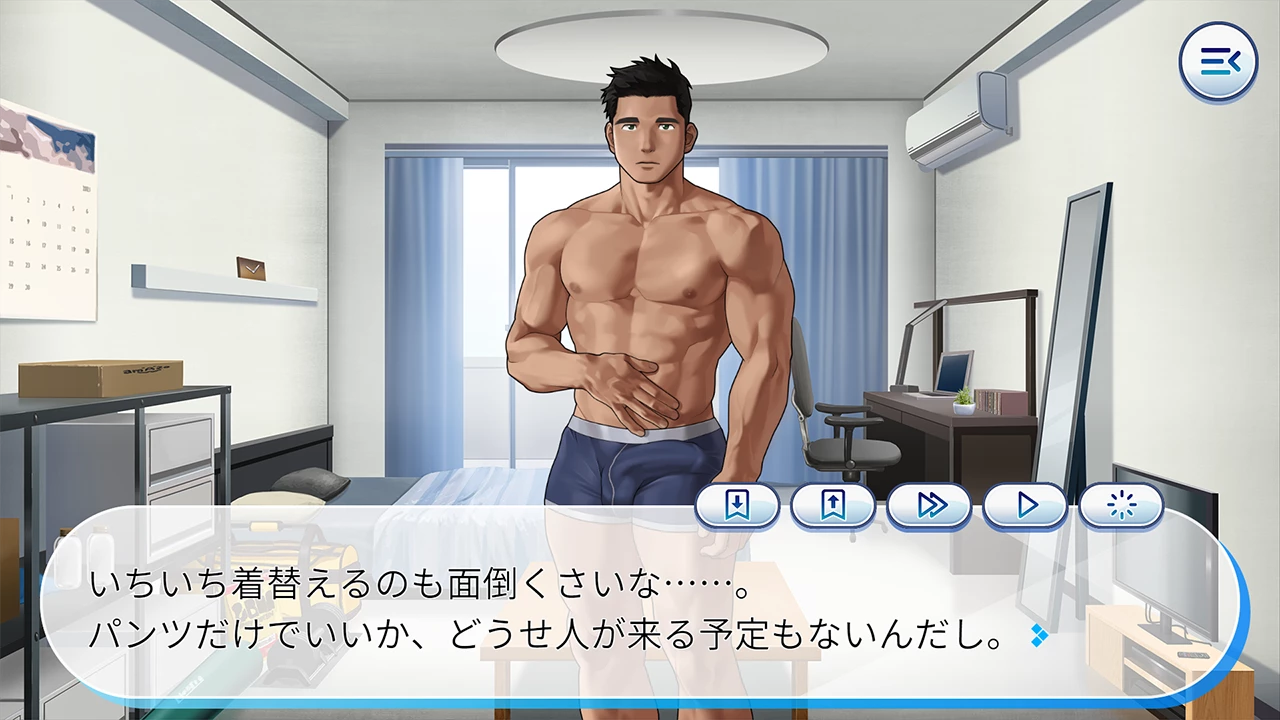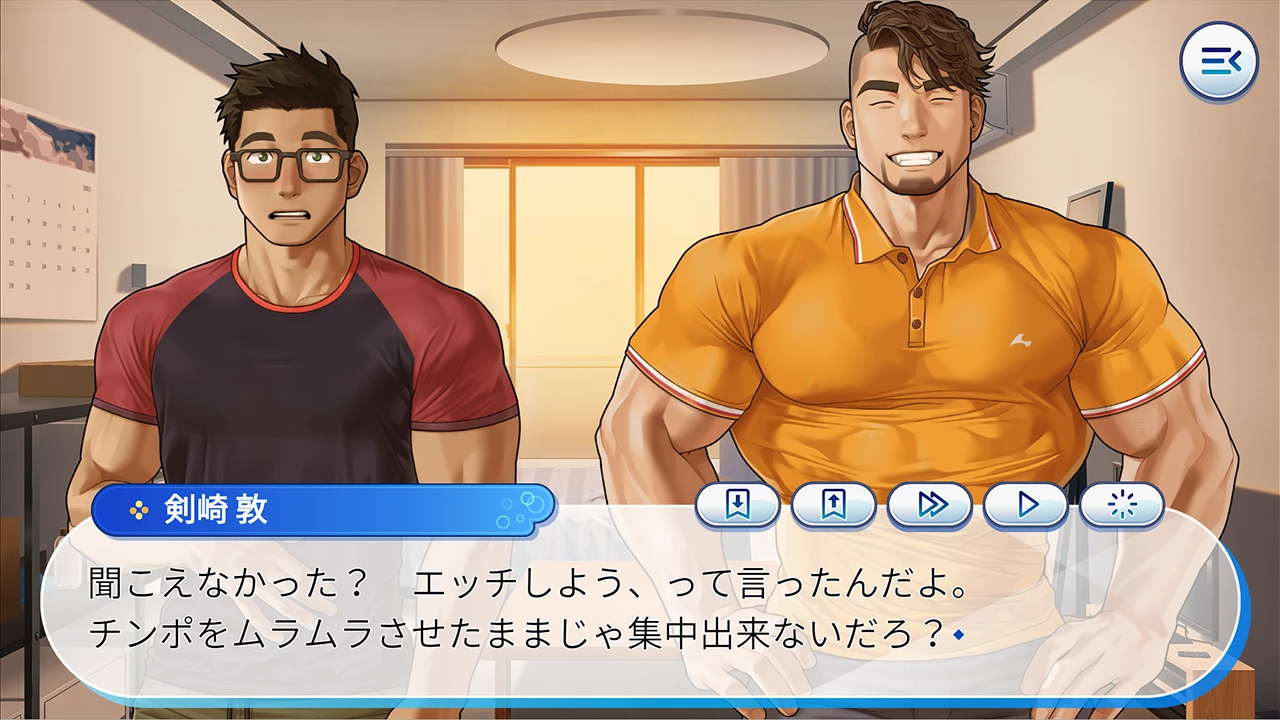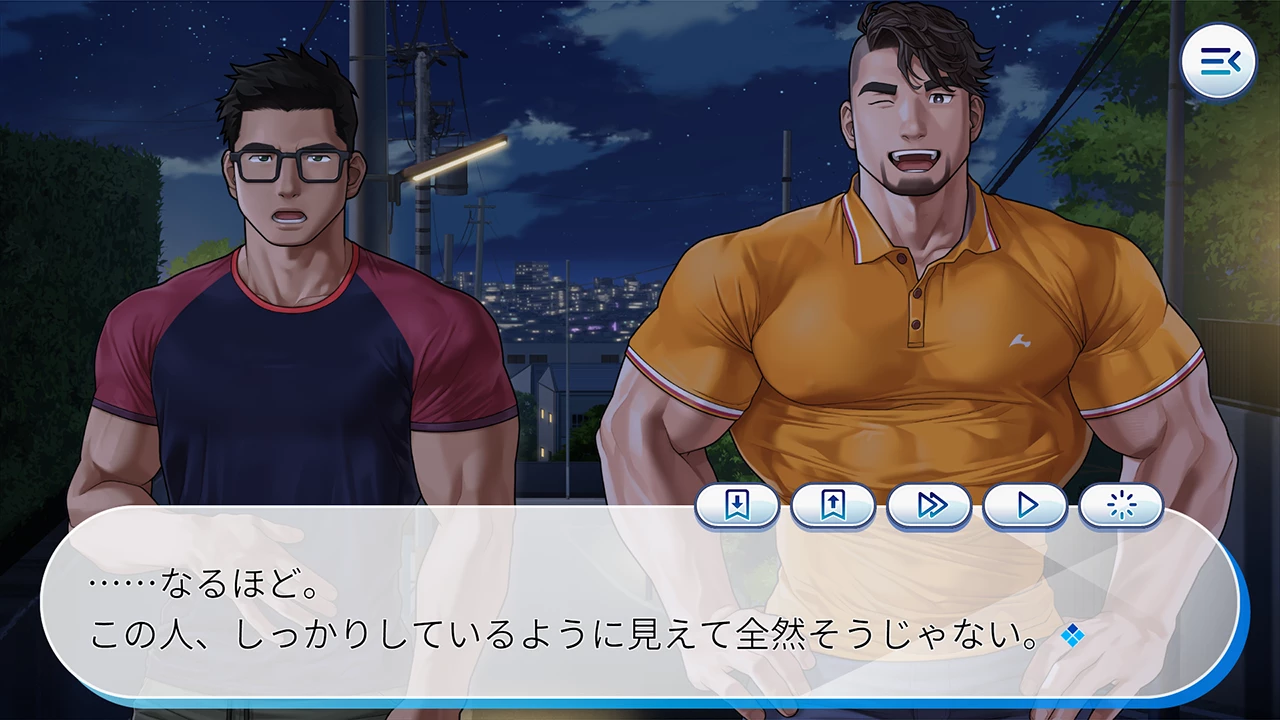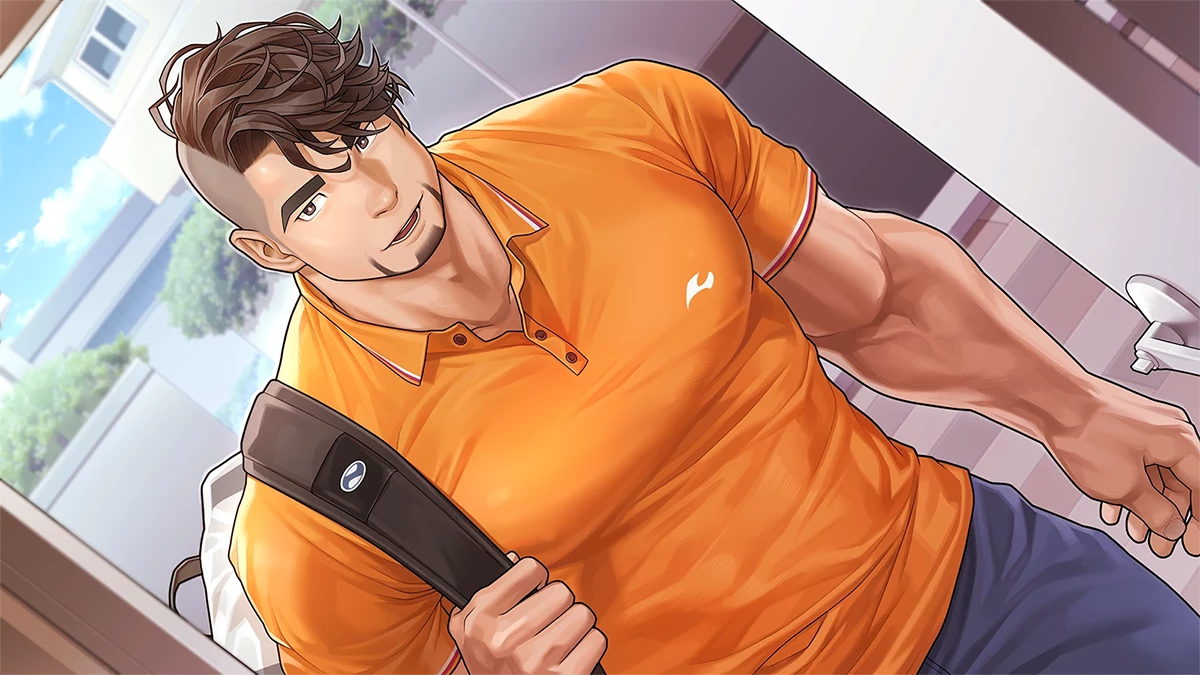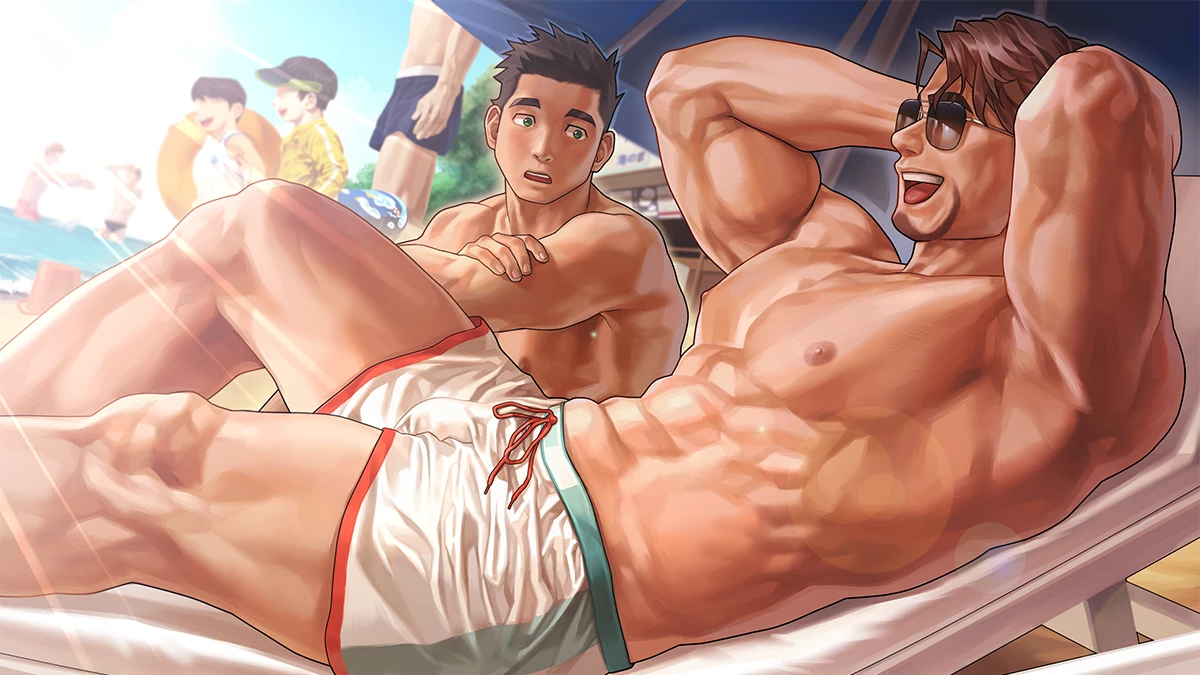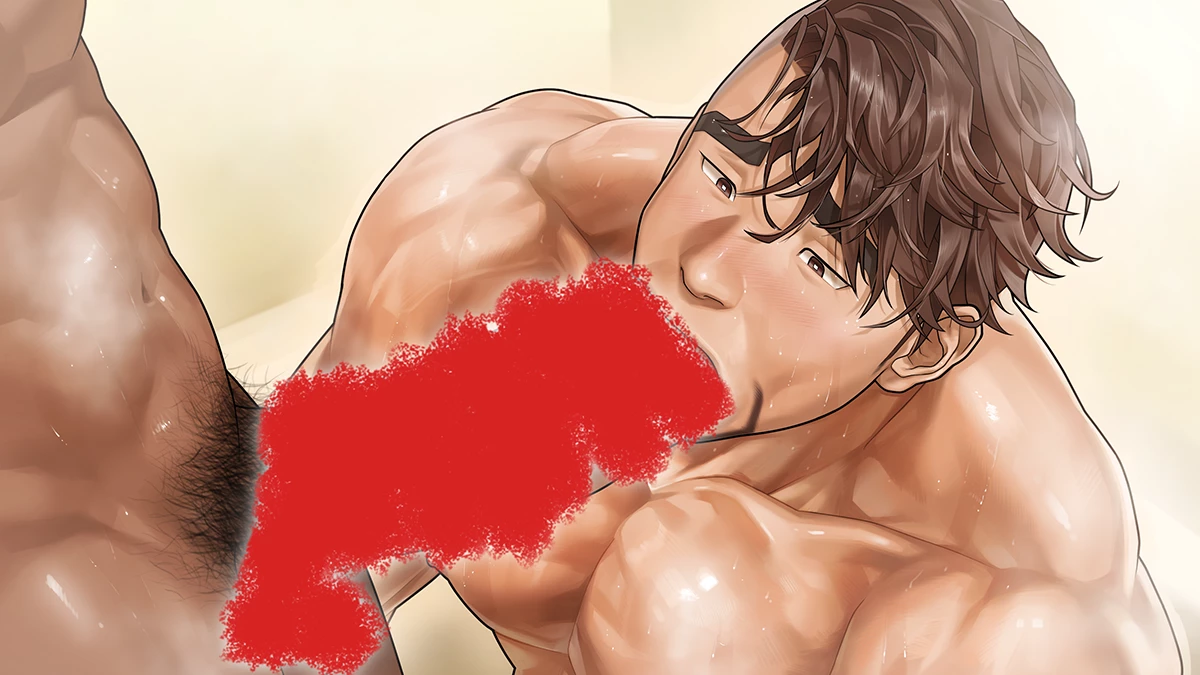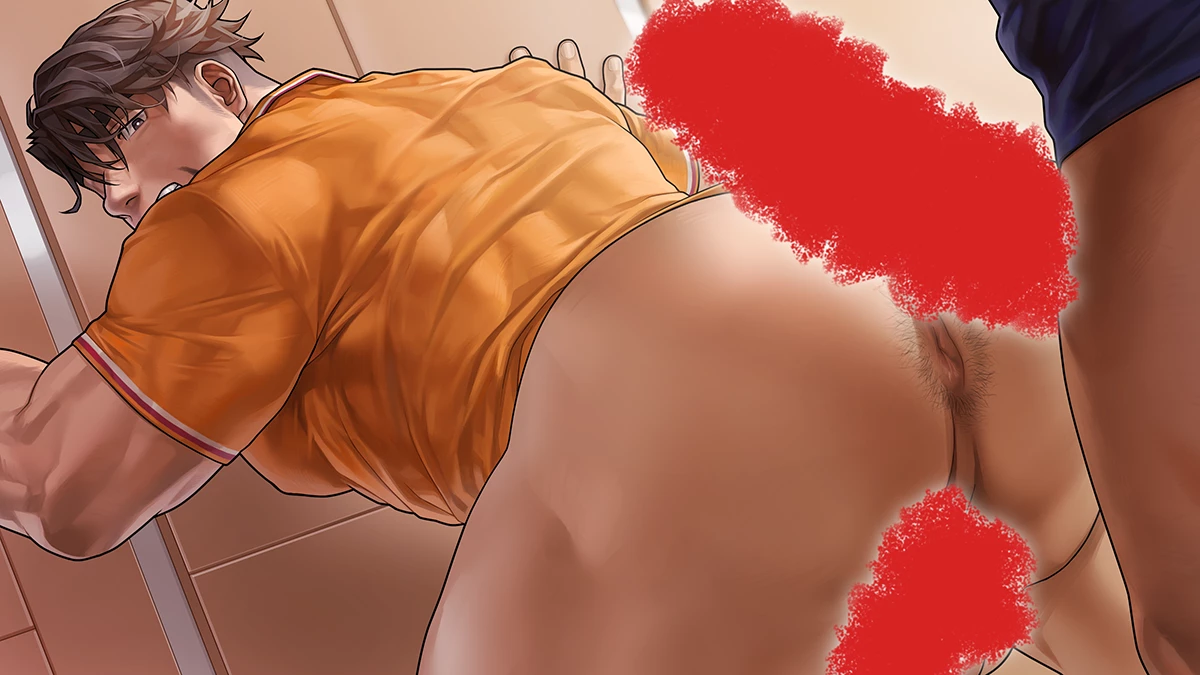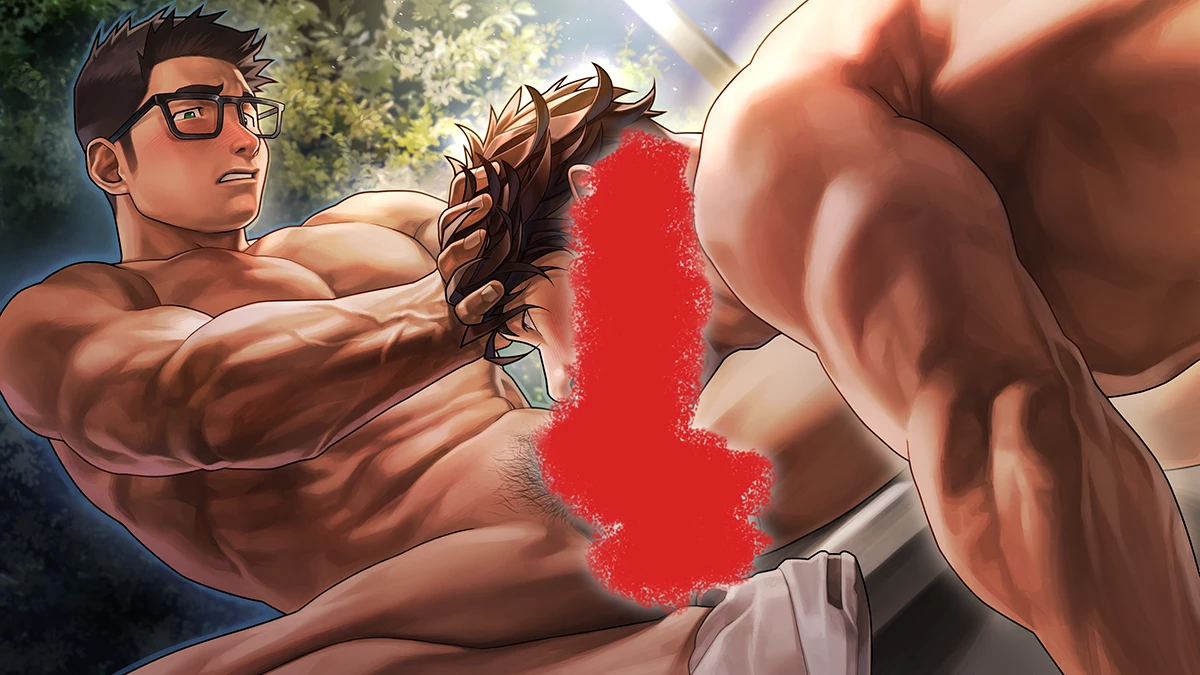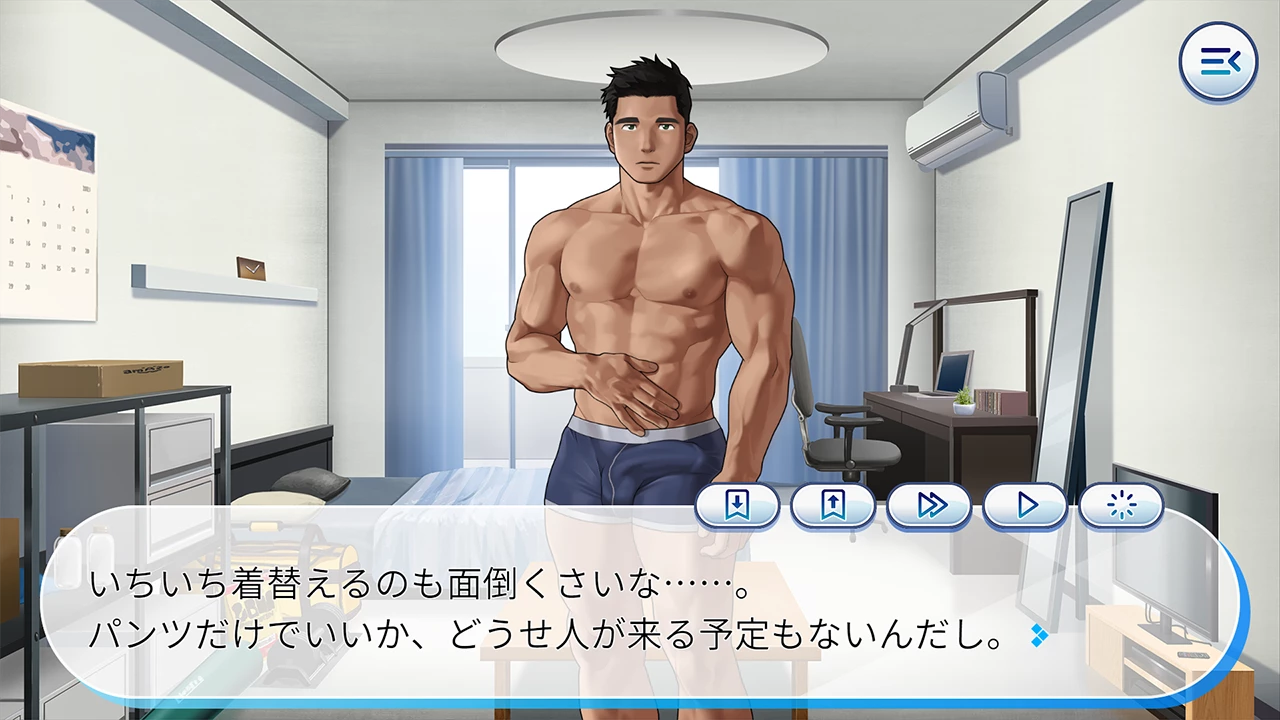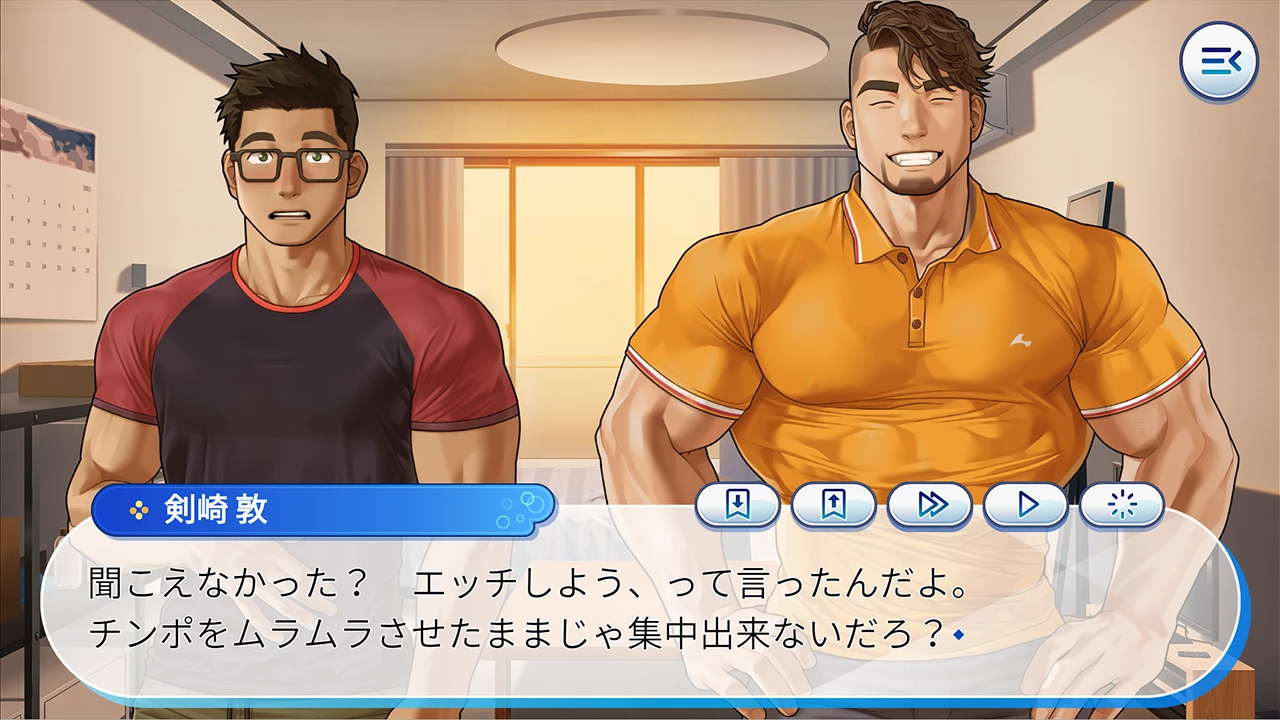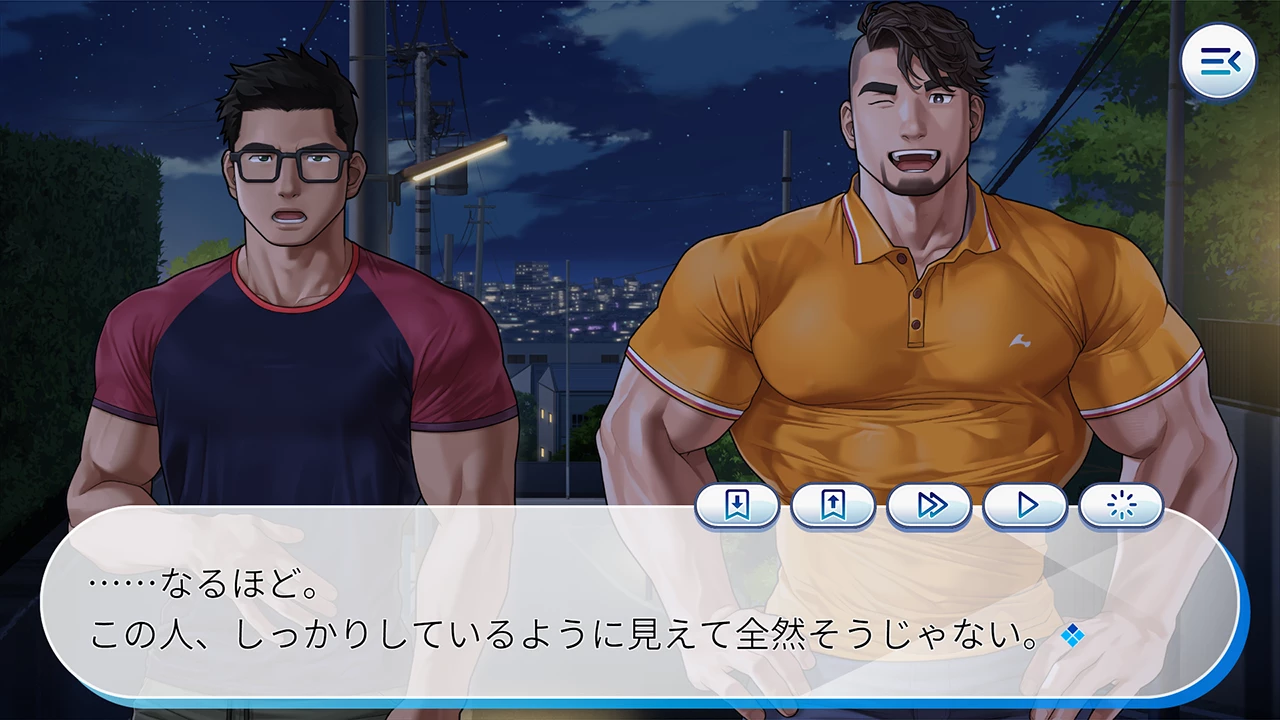 ※The product version will be a mosaic.
Special
Information
| | |
| --- | --- |
| Title | Gachi-Natsu/Summer with a muscular and dirty tutor |
| Genre | Gachimuchi Erotic Novel |
| Planning/Scenario | Katsutaki Kinomoto |
| Character Design/Illust | Wasp |
| Age Range | Over 18 years old (under 18 years old prohibited from purchasing) |
| Supported OS | Windows |
| Recommended screen size | 1920×1080 |
| Sales Price | $25 |
| Release Date | October 22, 2022 |
■Guidelines for Game Live Broadcasting, Distribution, etc.
1. Live game play, distribution, and publication of videos of "Gachi-Natsu" are prohibited.
2. "Gachi-Natsu Trial version" permits game play, distribution, and video publication.
3. SKSK Dan is not responsible for any disadvantages caused by the game play,
  distribution, or video publication of this work.
4. This game is a visual novel, so please be considerate so that your impressions are not excessive spoilers.
---
This work is a work of fiction.
It is in no way related to any real person, area, organization, or event.
Any similarity, if any, is entirely due to coincidence.
All information is under development and is subject to change without notice.
© 2022 SKSK団